Plebe Information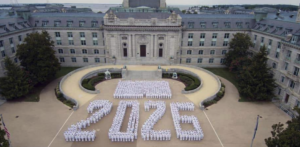 Congratulations Class of 2026!
Check back in 2023 for information about class of 2027 Welcome Aboard and IDAY
 It has been said that an education at the Naval Academy can be divided into three equal parts. The first third of your USNA experience is the six weeks of Plebe Summer. The second third is your Plebe Year, and the remaining third is the rest of your stay at the Naval Academy.